Green Futures: The Rise of Sustainability ERGs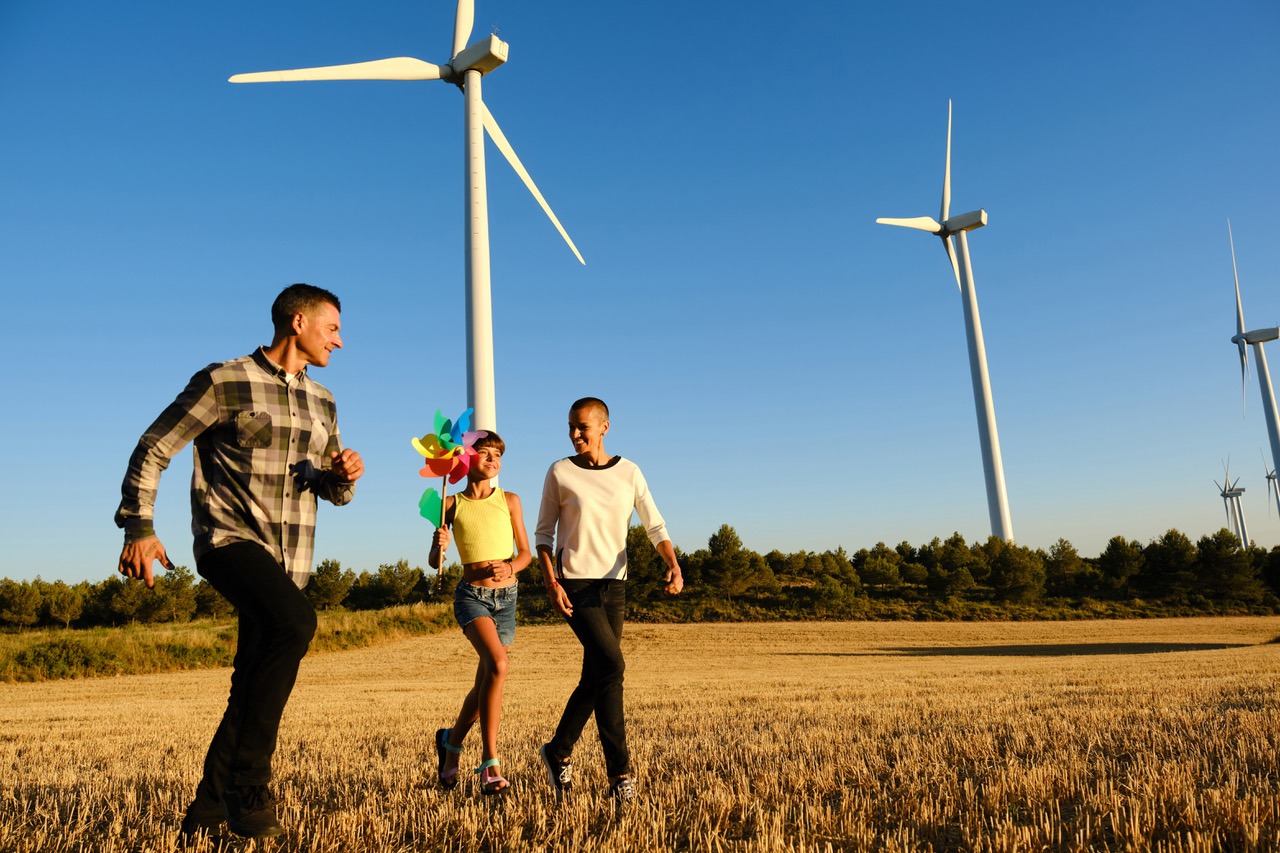 As the climate crisis worsens, sustainability is top of everyone's agenda. And yet, with only 4% of companies achieving their green goals each year [1], it's clear that many are at the start of their journey. At Radius, we're meeting more and more employee networks or employee resource groups (ERGs) with a sustainability focus. And they're driving real change within their organisations and beyond.
So what do sustainability ERGs do? And how can they influence corporate strategy? We spoke to Alberto Pardo, Global Co-Chair of the award-winning Sustainable Futures Network at NatWest Group, to find out .
From Small Beginnings
It's often said that big change starts with small steps and this is certainly true of sustainability ERGs. Many are set up by small groups of employees who feel passionate about green issues and want to make a difference. Alberto Pardo explains how the NatWest Group Sustainable Futures Network was founded.
"Our network was created by two graduates who had recently joined NatWest. They noticed that there wasn't a space where people could take collective action on sustainability and could see that creating this kind of network would be a really good way to bring colleagues together."
The network, which now boasts 3,000 members, has enjoyed amazing success, winning national awards for employee engagement and driving real change at the heart of a global business. Alberto says that being set up as an ERG, rather than a business initiative or project, gave their network legitimacy and helped to build buy-in.
"Employee networks are a really effective way to get a voice at the table with senior leadership . The fact that our network was similar to the bank's existing ERGs, with the same structure, gave us legitimacy."
Long Term Solutions
So how can employee networks help organisations to achieve their green goals? And what advantage do they have over other mechanisms, such as project work? Alberto Pardo says that employee networks can help to accelerate and embed sustainability action in the longer term.
"When it comes to driving cultural change, it's better to have a network as opposed to a project team. It's easy for projects to fizzle and fade but employee networks help businesses to think long term. Once networks are set up, they tend to exist in perpetuity. This is important for sustainability, where goals are rooted in the future."
What Green Networks Do
So what do sustainability networks do? And how can they support organisations and employees? Primarily, they create a platform for employees to collaborate on green issues. They raise awareness, advocate for better corporate practices and support the integration of sustainability principles into a company's culture, operations and strategies. They also play a crucial role in driving positive change and fostering a culture of environmental and social responsibility.
At NatWest, employee education and engagement was central to this. And since it was founded, Sustainable Futures has educated over 9,000 colleagues e.g. by giving every employee a tracker app to monitor and reduce their carbon footprint. The network has also trained over 500 Sustainability Champions, in a bid to ignite change across the business.
Influencing business strategy
As well as influencing employee behaviour, sustainability networks can be instrumental in driving big picture change. For a bank like NatWest – and the finance sector generally – the governance part of ESG is particularly important and the Sustainable Futures Network has influenced both the values and the strategy by working cross functionally in a networked way.
"We'd like to think that we have played a part in influencing the decision of the business to make climate a key part of its core strategy", says Alberto.
"One of the most important things we did was to identify senior people who were willing to advocate for our network at a senior level. We also made sure that we had a structured approach, regular strategy reviews and a clear succession plan."
Measuring Impact
As for all employee networks, measuring impact is key. But what's the best way for sustainability networks to measure and demonstrate their achievements? From energy savings to waste reduction, carbon emissions to the adoption of sustainable practices, there are lots of measures that sustainability networks might use.  At NatWest, the Sustainable Futures Network initially measured employee reach, but has since shifted to a qualitative framework, which examines the value of training and events.
" It's important to change your measurements as your network matures. We recently introduced a membership proposition workstream that surveys our members and seeks to understand what they need", says Alberto.
Support from the Top
As networks grow and evolve, they always need support from senior leaders and this is especially true for sustainability networks, who want to influence strategy at the highest level. At NatWest, securing senior buy-in has been a key factor in the success of the Sustainable Futures Network and Alberto recommends that all network leaders should seek out a Sponsor.
"At NatWest all employee networks meet with the CEO quarterly and the Executive Committee annually. It's a safe space where we can bring up topics and challenges. It can be tough for networks to be successful and support from senior leaders is so important. Having a seat at the table has helped us to remove barriers and given us the legitimacy to drive lasting change."
Is your employee network doing something great in the sustainability space? Do get in touch to share your stories!
[1] Bain & Co 2023: https://www.bain.com/consulting-services/sustainability-corporate-responsibility/