Matt Hucker is former Chair of the Sustainability Business Resource Group at Walgreen Boots and a Radius Network Leadership Programme graduate. In this new spotlight article, Matt shares his BRG story with insights on setting up a network, working with stakeholders and influencing wider business strategy.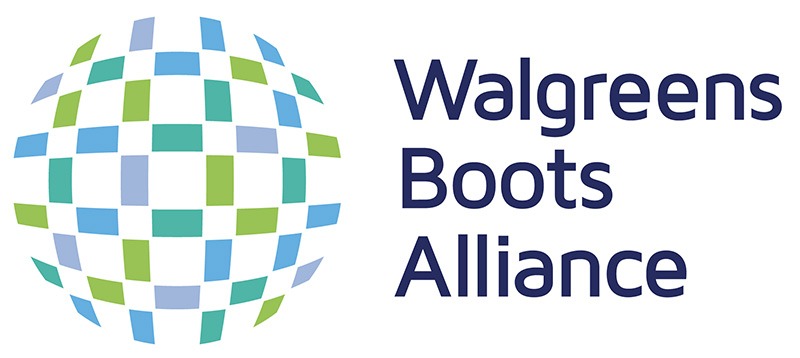 My Network Journey
The Walgreen Boots Alliance Sustainability Business Resource Group started as a small group of people who were passionate about green issues. They became a BRG because they could see that having a formal structure would help to take them to the next level. I became involved with the network when they asked me to support from a management perspective. I was keen to help because I had the desire to do better and progress my own sustainability journey.
Our Member Voice
Becoming a formal BRG gave our network a voice. We quickly grew from around 50 people to 380, and we were lucky to have members who were passionate not just for the network, but for the business too. Growing our member voice was very important to us. We worked hard to do this while listening to our stakeholders too. As a result, the ESG team started asking for our help and advice. And because we had members with lots of different skillsets and experience, we were able to support the business on a wide range of environmental projects.
Stakeholder Mapping
Sustainability is a very different area to most D&I operations because most organisations have lots of people who are invested in ESG. So from the outset, we had a much broader pool of stakeholders to manage than other BRGs. We started by creating a stakeholder map and this helped us to identify who we needed to work with. We were then able to liaise with this group to understand what they wanted our BRG to achieve and to identify areas of overlap and risk. While we were working hard for our members, we were also very focused on being supportive of stakeholders from a business perspective.
Stakeholder Management
As a sustainability network, we had lots of colleagues reaching out to us and we made a conscious effort to engage with stakeholders right across the business. I felt it was important to work with each group of stakeholders on their own terms. So rather than simply trying to push our BRG agenda, I would check what would work best for each stakeholder e.g. adding an item to their newsletter or attending a meeting. It was also really important to understand stakeholder aspirations for the year ahead, so that we weren't pushing for something against their strategy.
Influencing Strategy
Our network mission was to support everyone at Walgreen Boots on their sustainability journey. We applied the Green Nudges principle, which helps people to take small steps and progress on that journey. One of our first achievements was to nudge people towards better recycling behaviour, by removing office wastepaper bins. And we worked with a wide group of stakeholders, such as the property and cleaning teams to implement new recycling schemes across the business. I'm really proud of our beekeeping project, where we introduced beehives to our head office site in Beeston, to improve local biodiversity! As a sustainability network, there was obviously so much that we wanted to achieve and to help us prioritise our goals, it was really important to listen to our members. As well as regular meetings and Teams chats, we posted an annual membership survey where we voted on priorities for the year ahead.
Network Branding
Creating a strong and consistent network identity is very important in terms of building recognition and buy-in. We started small, by ensuring that our network comms and emails were always in the same design and font, and progressed to designing our own logo and branding! We were very lucky to have branding experts reach out to us and the network will soon be launching its own mascot, right across the business.
Succession Planning
Building a sustainable future for our network was another priority and we had a clear succession plan in place. We ensured that roles and responsibilities were clearly defined, so that the workload was equally shared. But at the same time, we tapped into people's expertise and skillset when needed, empowering individuals to lead on initiatives if we thought they were the best person for the job.
A Rewarding Experience!
The best advice I can give to anyone wanting to set up a sustainability BRG, is to just do it! Even if you don't have lots of knowledge about green issues, you can quickly grow your understanding. Sustainability can be daunting. But you can start small, by introducing simple things such as recycling initiatives. When I took over as BRG Chair, my sustainability knowledge was limited. But I've been on a journey and now I understand so much more. Sustainability is such a hot topic at the moment, so building a green network is an amazing thing to do. For me, it's been incredibly rewarding!