We are Hiring!
Hannah Cann - April 5th, 2022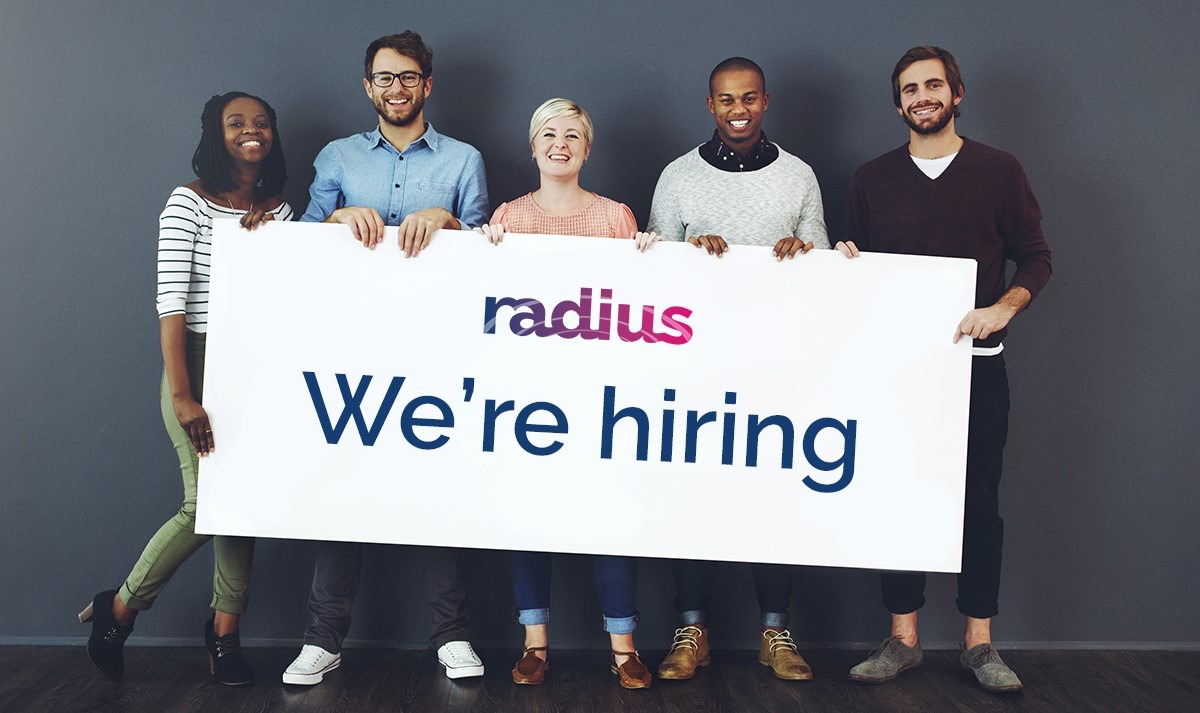 Are you Passionate and experienced in Equity, Diversity & Inclusion?
This is a great opportunity to drive positive change, working alongside many of the world's biggest brands.
If you're an experienced L&D/EDI facilitator or consultant we'd love to hear from you.
Please email: suzi@radius-business.com to express your interest.
Job Title:
APAC/USA EDI and ERG Facilitators and Consultants  
(Retainer Freelance)
Job Overview
If you're passionate and experienced in Equity, Diversity and Inclusion and want to use your skills in this area to build better workplace cultures, then this role is for you.
At Radius, we're the global leaders in building a sense of belonging and we're looking for experienced Facilitators and Consultants to bring our content to life in live sessions and help us go even further.
From Facebook to Disney, Instagram to Coca-Cola, Joh Swire, HSBC and Mizuho we help 600+ global companies around the world to be more inclusive, by supporting their employee networks and EDI champions to turn passion into action.
We do this through our unique, digital-first on-demand programmes, which empower Network Leaders, Executive Sponsors and ED&I Champions to ignite lasting change.
We're looking for exceptional people to help us deliver our programmes remotely and use their expertise to provide bespoke ED&I consulting to our clients in the Asia Pacific and the Americas region.
As one of our freelance Training, Workshop and Consulting Associate Facilitators you'll be at the forefront of the workplace revolution, facilitating dynamic online sessions that empower employees at all levels to drive inclusivity and influence a better way of doing business.
This is a remote-working, freelance opportunity of up to 8+ hours per week, with scope to increase over time.
If you like the idea of working for a business that puts people first and is changing the world, while supporting and training some of the world's biggest brands, then this is the role for you!
Job Responsibilities
Deliver live, online workshops and sessions as part of our in-house programmes
Offer bespoke 1-2-1 and group ED&I support and project work for clients
Provide consulting solutions for clients
​​What we're looking for
Someone who is passionate about driving positive change – for organisations and the communities they serve
An ED&I or HR consultant, with experience of delivering live, online training to people at all levels
A confident public speaker who can keep participants engaged and create an empathetic, non-judgemental learning environment
Has experience of working with or running ERG's at large organisations
An experienced facilitator who can deliver curated content while bringing their own insights to the learning experience
A tech-savvy, confident user of online presentation and collaboration tools such as Zoom and Microsoft Teams
Someone who is sensitive to global and regional politics and cultural needs.
Bring content to life with local and regional nuances and understanding of challenges and solutions
A self-starter with a learning mindset. Someone who is willing to spend time getting up to speed with employee network trends and our own expert research
An efficient time manager, who is a happy to work on a remote basis.
A passion to develop in the role with the opportunity to develop more bespoke consulting to our wide range of clients globally ​
We hope we can Build Better Networks, Together.
If you are interested in joining the Radius Community then email: suzi@radius-business.com