Our story and our passion began in 2010
Radius started life 11 years ago as a professional diversity network helping connect business communities across all industries and sectors. Like many networks, we began by running regular events on a variety of business-led topics, eventually working with a large number of international organisations. We focused on debates and issues that were relevant to everyone and encouraged the involvement of all employees.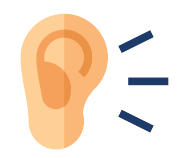 We listened, we learned and we led.
Over the years we came to realise that one of the most effective ways to accelerate change and create more inclusive, equal and resilient organisations is to harness the power and potential of employee networks and to align them with the wider D&I and business objectives. However, leaders of these networks are often not supported, or invested in.
Building Better Networks, Together, Radius is recognised as the industry leader in the training, development and resourcing of all employee networks and those involved in leading them